If you don't already know about Q&A Tuesday, you should!! Every week we answer our most asked questions based on topics in our Insta stories. We're always blown away with the compliments and feedback we get. Our number one request? More visuals! You asked and we listened––we've put together an entire webisode FULL of visual examples of our Q&A design tips.
Our favorite KITCHEN tip: Stick to 2-3 tones when mixing metals in the kitchen. Keep your hardware the same but mix up the the faucet and lighting.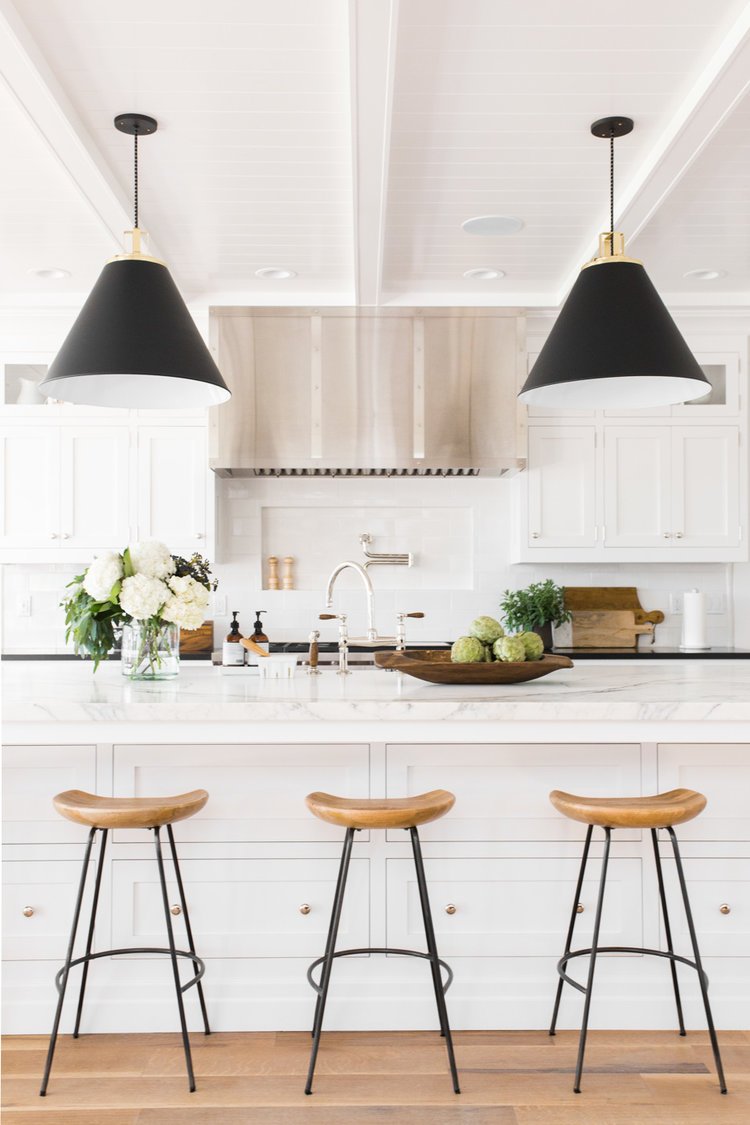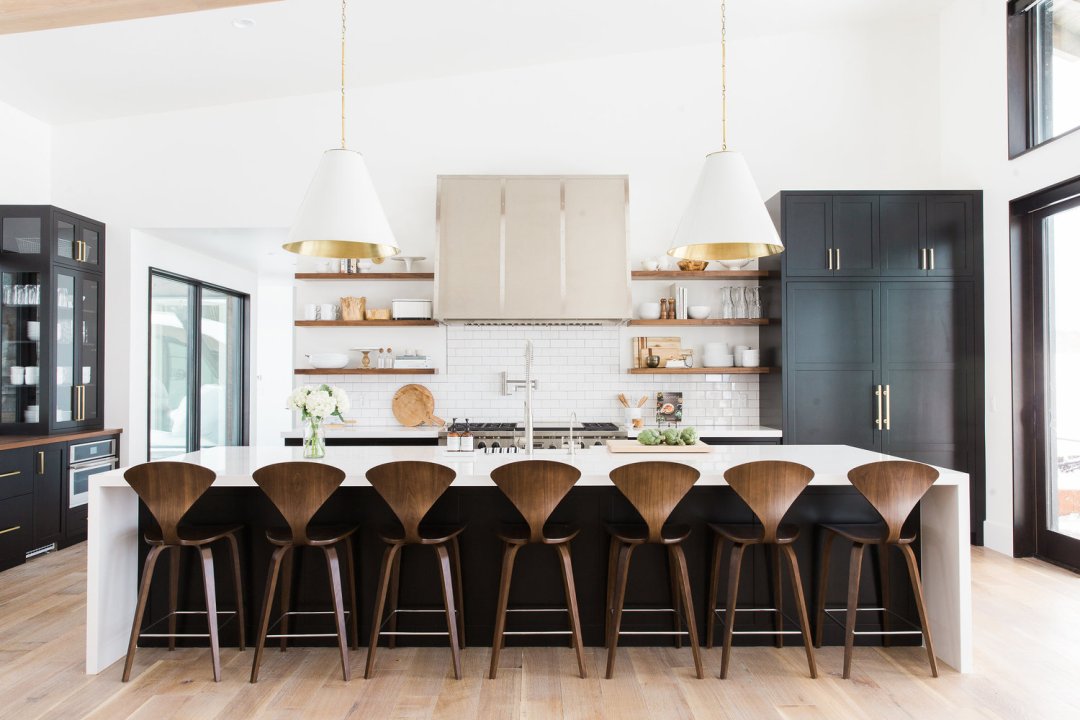 From our Modern Mountain Home Project
Our favorite LIVING ROOM tip: Whether placed to the side of a fireplace or above it, design around the TV so that it fades away.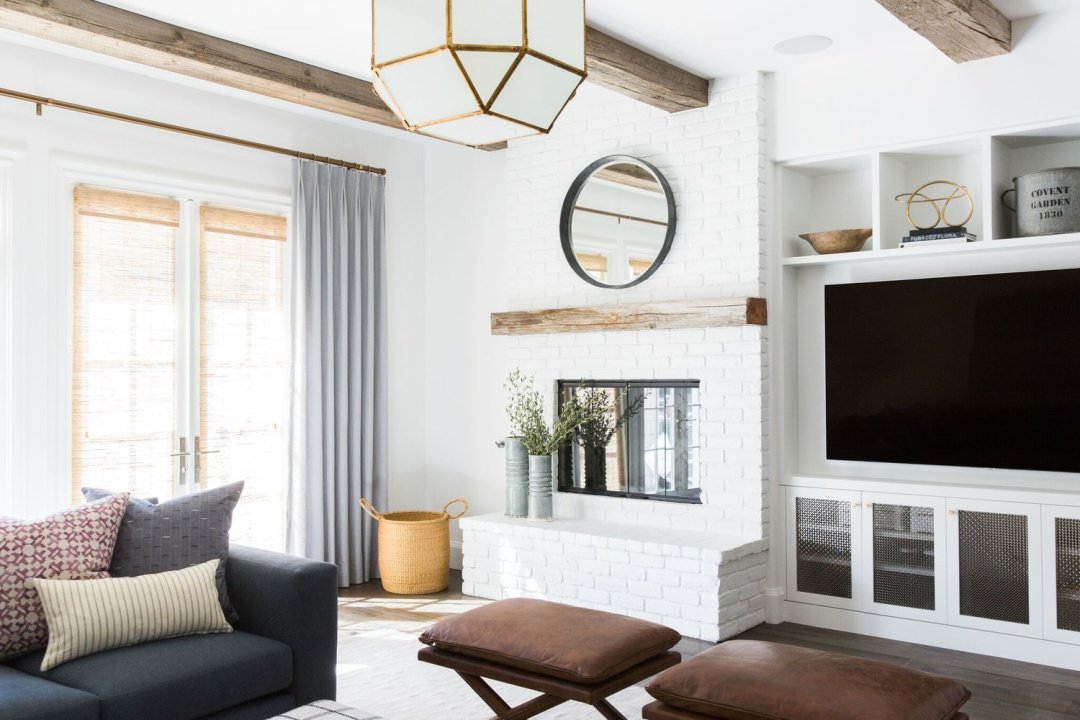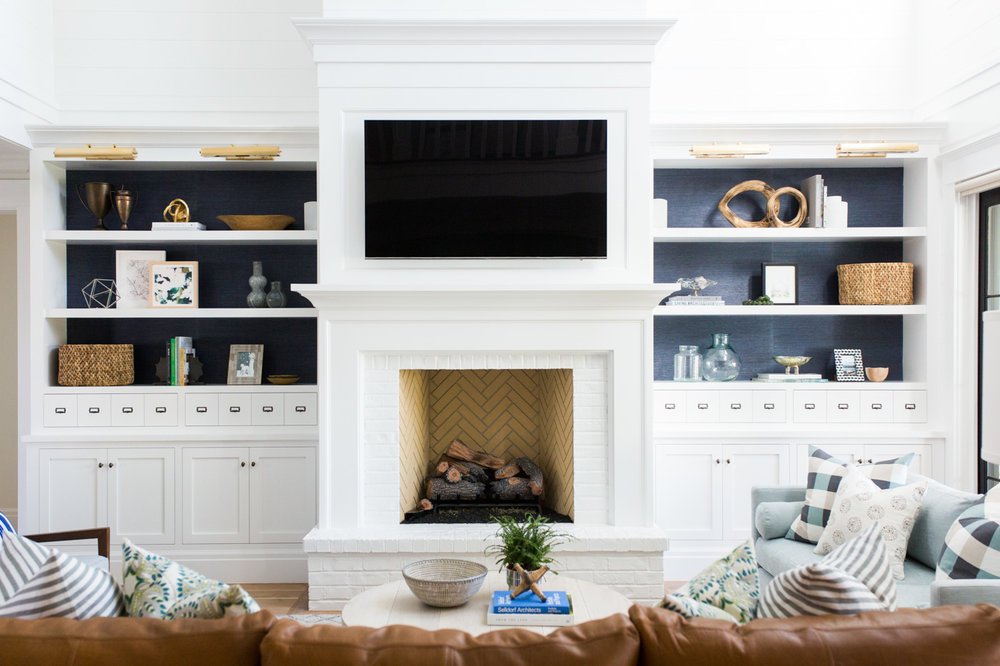 From our Windsong Project
Our favorite BEDROOM tip: Two 26" shams and a long lumbar in front is a no-fail pillow combination.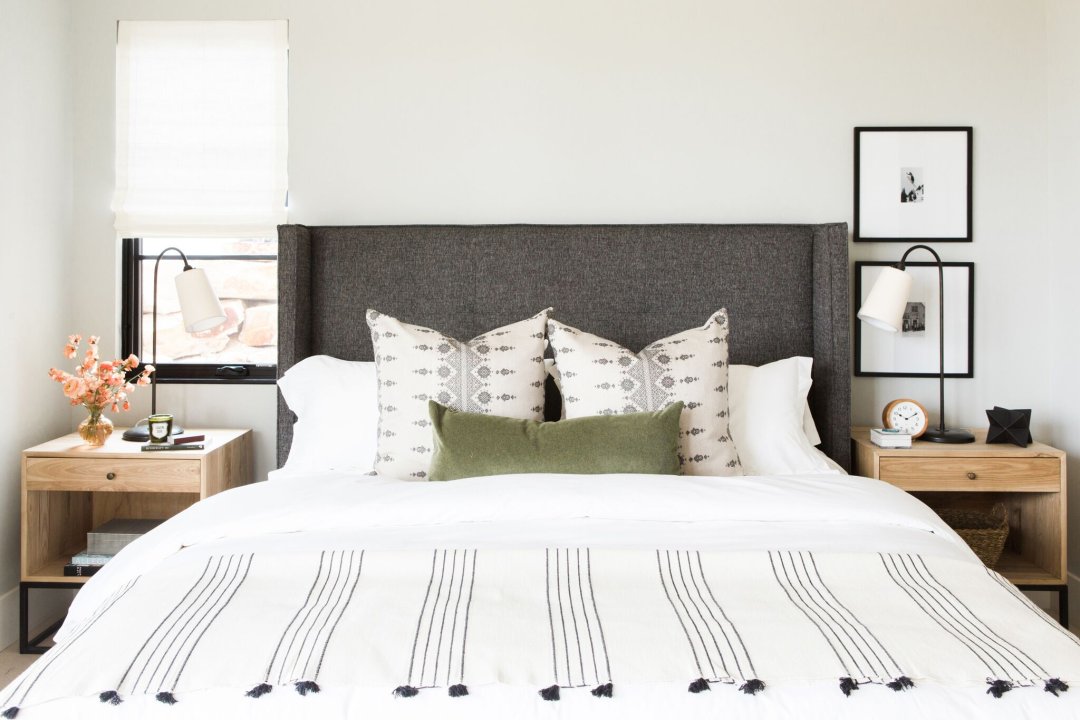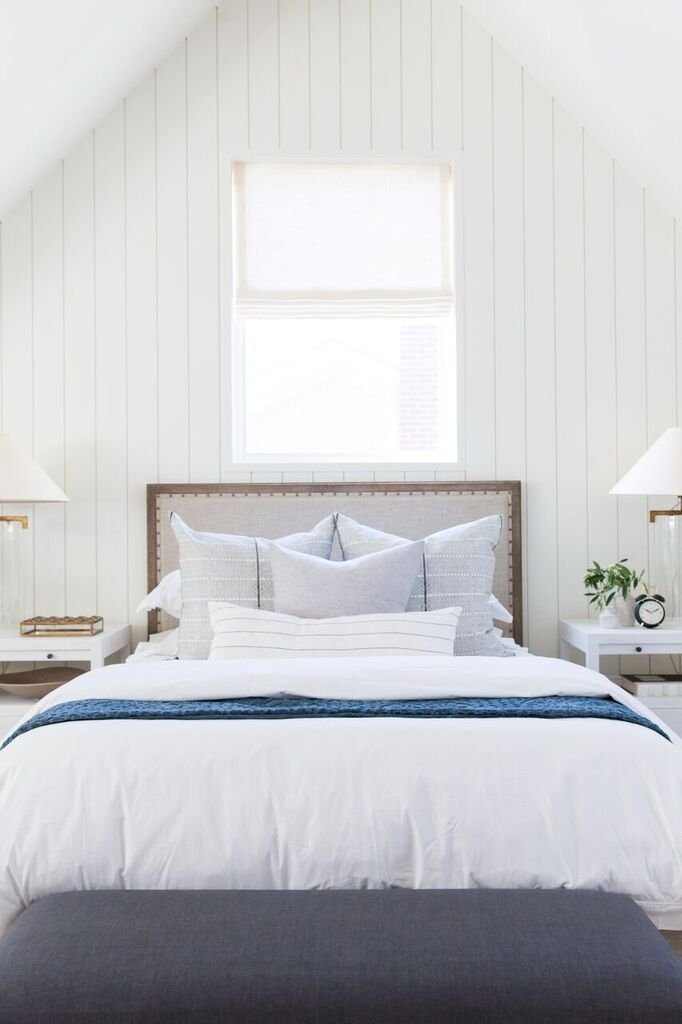 From our Wilson Master Bedroom Remodel
Our favorite BATHROOM tip: Wall mounted faucets are everywhere these days, but that doesn't mean they're trendy!