Did you check out our new arrivals yesterday? We couldn't be more excited, so we're sharing our first ever behind-the-scenes look at how we approach design with McGee & Co.! Watch us put together a photoshoot from the concept to the final reveal. We'll talk about achieving a tone-on-tone look, decorating with metallics, and highlight our favorite pieces! We shot at the A-Frame Haus, an adorable Airbnb in Heber, UT. Our family had fun spending time there, and our team had even more fun styling product!
Whether it's for a client or a McGee & Co. photoshoot, we always start with measuring, developing a direction, creating a mood board and turning it into a design board, and finally ordering!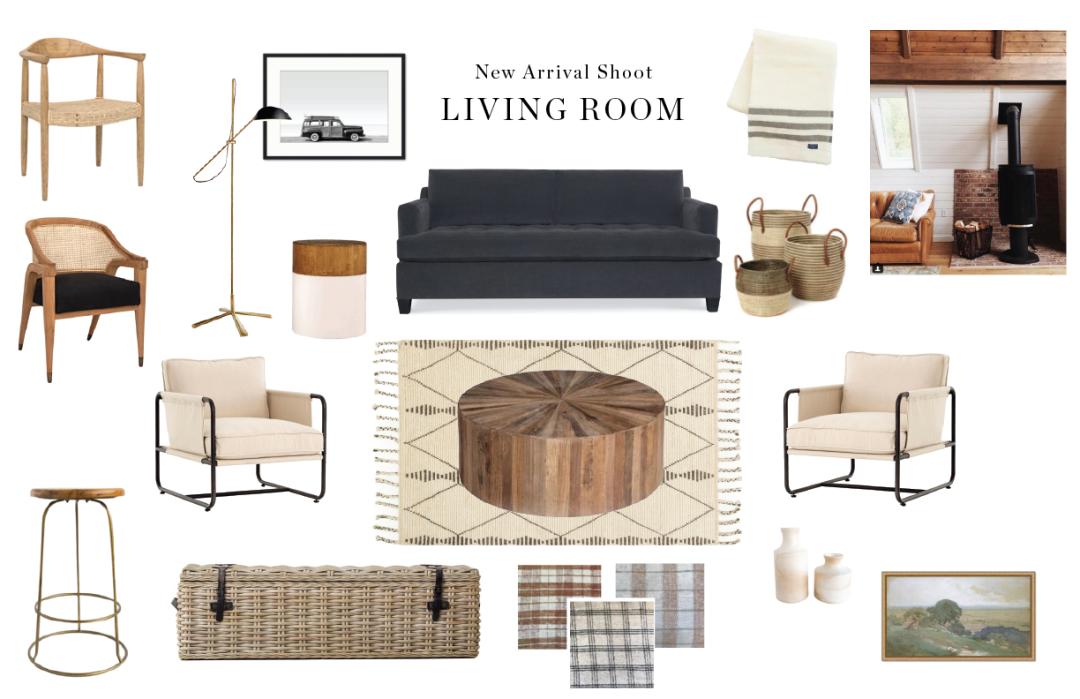 We used a tray to fill space and add texture in the open shelves. We even added a kitchen towel to break up the white and add dimension.
Since we were also doing a webisode, we needed to cram into the bathroom to review photos and make sure we got the perfect shot with Kate. We would have used the bedrooms, but we didn't want to disturb the girls from playing!
If we bring the girls along (which normally doesn't happen) Syd and I have to tag team! Here he is playing with Wren as I am shooting the space with the team and Ivy!!!
I hope you enjoyed the behind-the-scenes webisode! It's something we thinking about doing on a more consistent basis!!!