Filling your home with natural rugs is always a good idea. They have built-in texture and natural colors, often creating a blank canvas for your decor. A natural rug works with almost any home's personality and can transform your space as it changes throughout the years. The best part? They're durable. We've rounded up our favorite natural rugs and how we use them in our projects!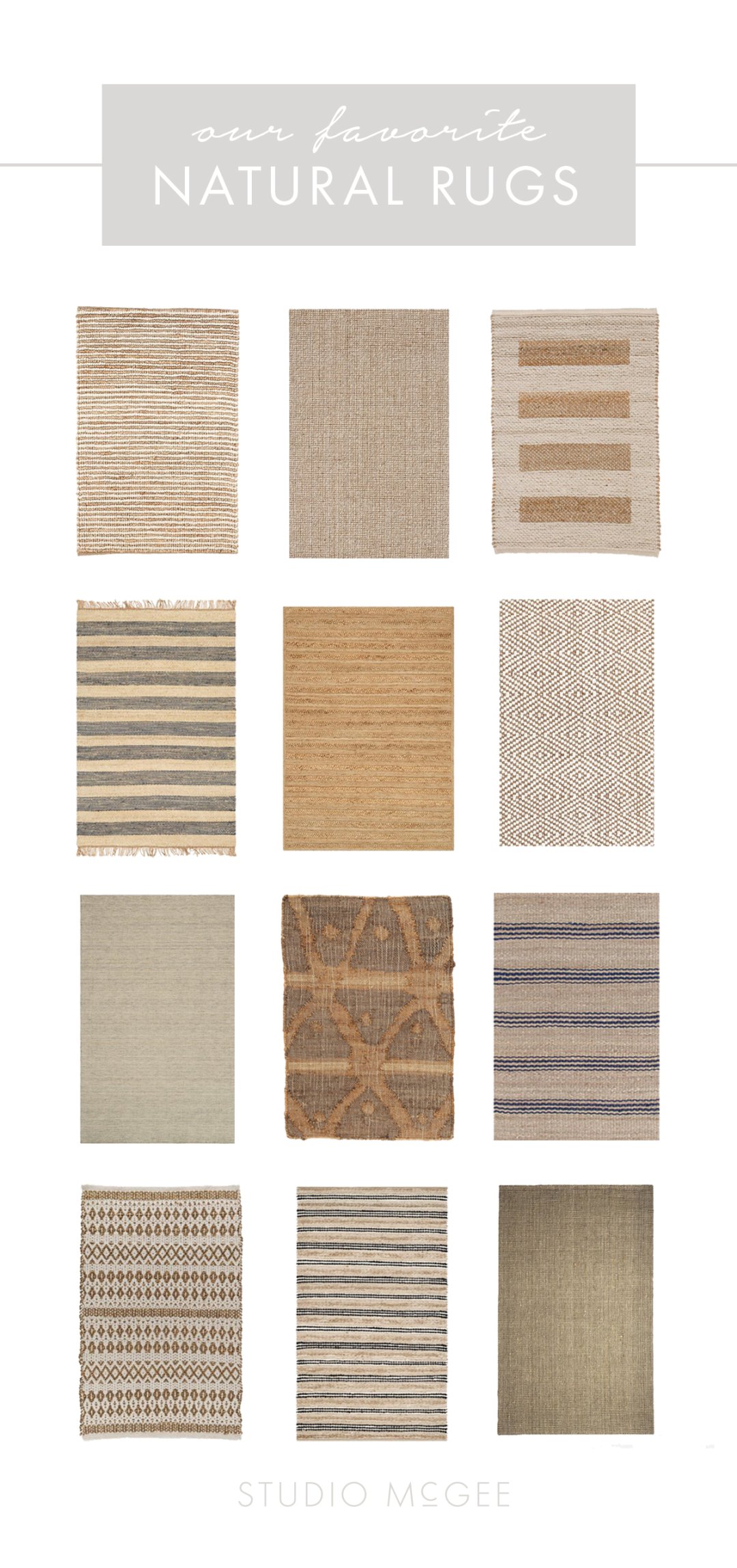 We use the Cocchi Rug in our projects because it has thick woven fibers that create a beautiful diamond pattern. We love the subtle dimension it creates in a room.
The Rumi Rug definitely makes more of a statement with an earthy mesh of greens, blues, and browns. We love the cozy factor it brings to a space with a pattern that's bold without being overbearing.
This Chunky Wool & Jute Rug is full of texture with natural shredded fibers intricately and tightly woven. We love how versatile it is!
INSPIRATION FROM AROUND THE WEB