Mother's Day is one of my favorite days of the year! I love getting a chance to relax and taking a day to appreciate all the women in my life. It's easy to procrastinate on gifts, especially if you have no idea what to get someone! We've made a list to accommodate all the women in your life, whether they cook, decorate, or need a good pampering. You could totally forward this link to anyone who might be gifting you some presents this Mother's Day. They're all pretty versatile, so save these gift guides to use all year!
We picked out the most luxurious products that the team at Studio McGee uses to relax! These gifts are perfect for the lady who deserves to treat herself.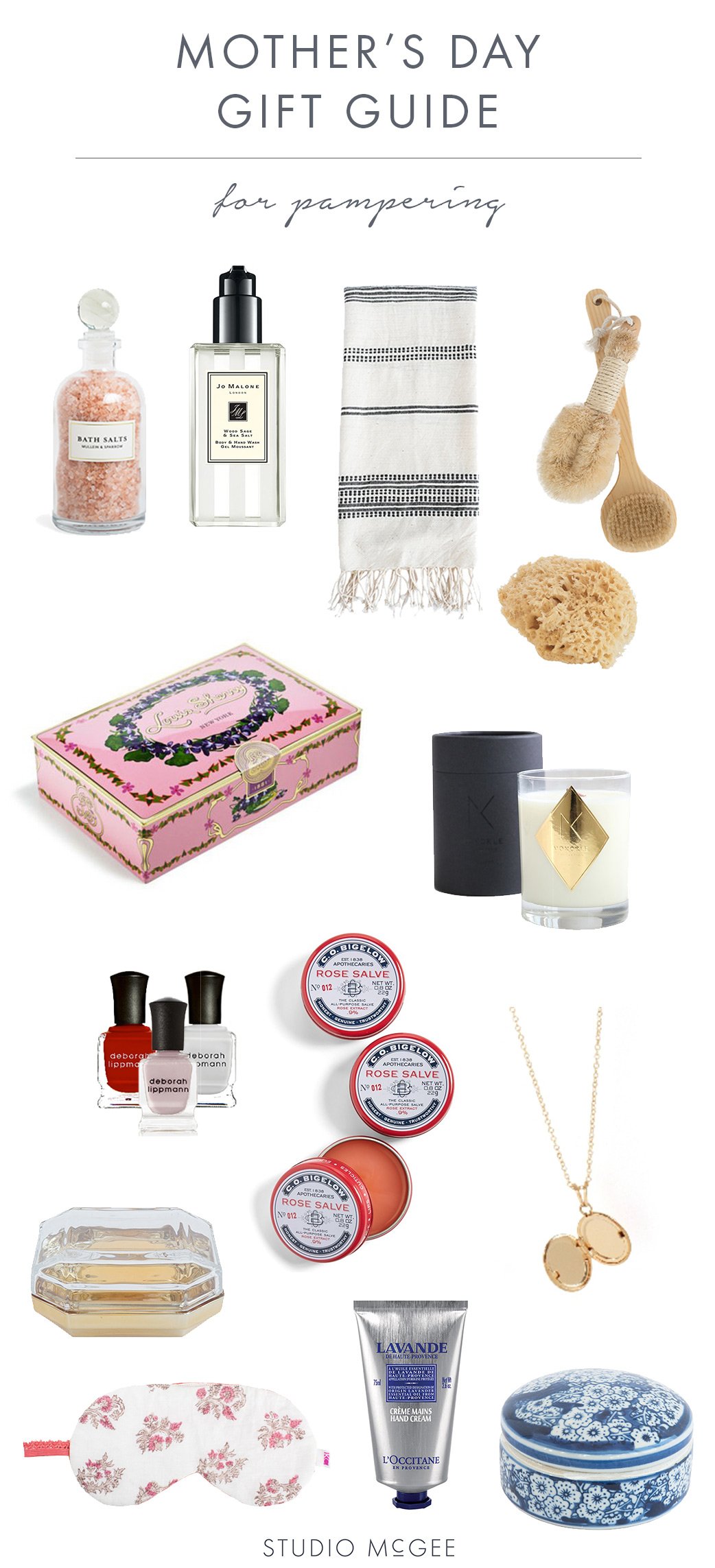 The cook deserves products that will enhance her recipes and her kitchen decor. Not only are these accessories beautiful, but they look great in any kitchen.
The decorator in your life might be picky so we've selected versatile accessories that will make a subtle statement in open shelving, on coffee tables, or any nook in the house! You can't beat a gift that can be restyled again and again throughout the years.