Today we are working with photographer Mandi Nelson to show you how we styled her newly renovated kitchen! Mandi has a really clean, minimalistic style and wanted something simple. We don't typically do minimalist styling so we're excited to show you how we put it together!
A minimalist style is about restraint and thoughtfulness. Achieving this style successfully is harder than it looks. We're going to walk you through a couple tips for mastering this look.
Start with a minimalist color palette. Mandi went with a white kitchen with black hardware and a black countertop. We kept with that palette and layered in gray and wood. That can sound a little dull, but when you mix in texture, like these woven baskets, and greenery, you give the design dimension. The Boston Library Sconce is simple and industrial, a classic staple that will last as you restyle your kitchen for years to come.
Since Mandi tore out her top cabinets, we needed to be conscious of balancing functionally and aesthetics. Open shelving isn't just about decorating — you've got to pay attention to how it'll perform with everyday use. We placed the dinnerware on the shelves above the dishwasher. Since your serveware and kitchen accessories are doing double duty as decor, you might as well spring for the pretty stuff!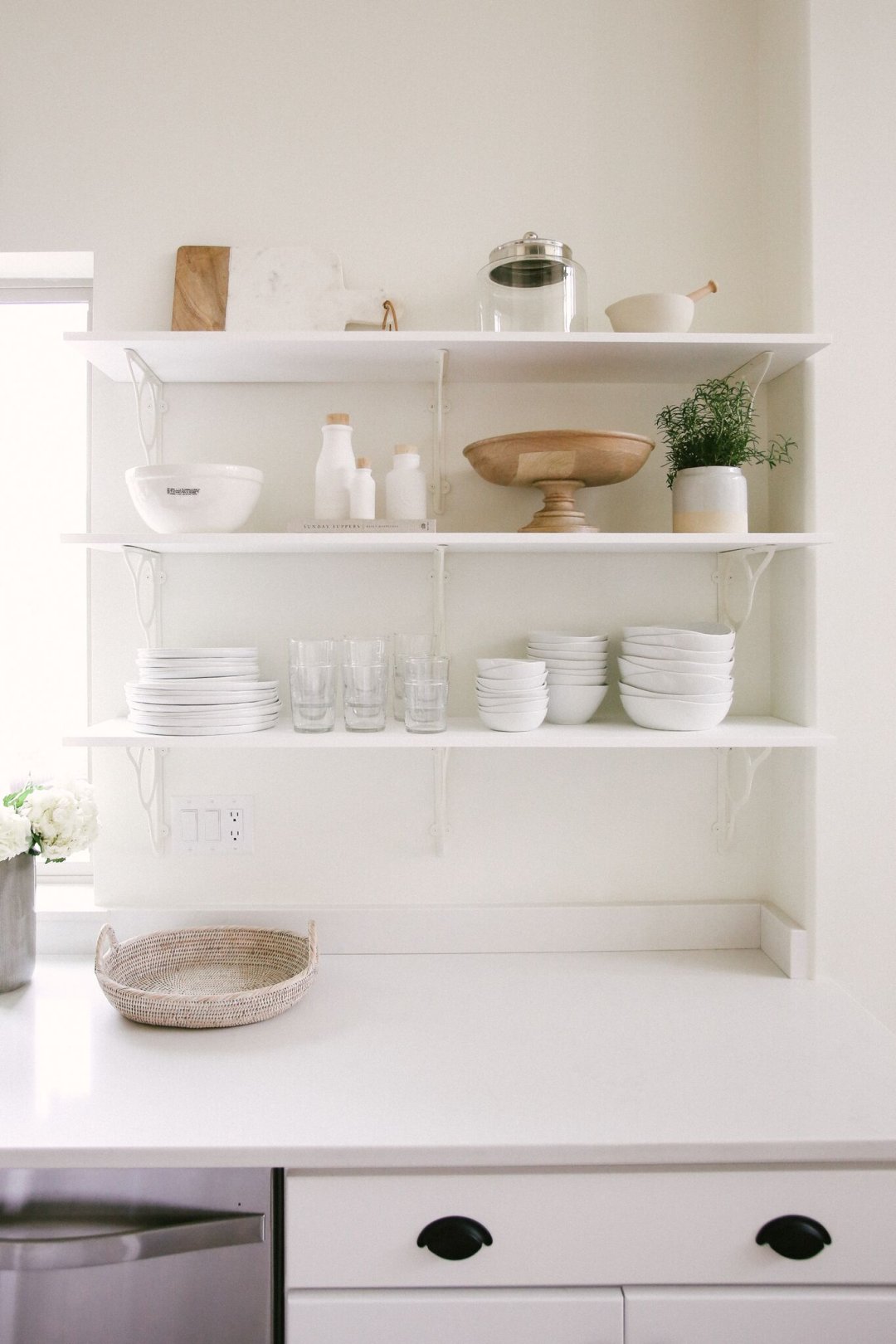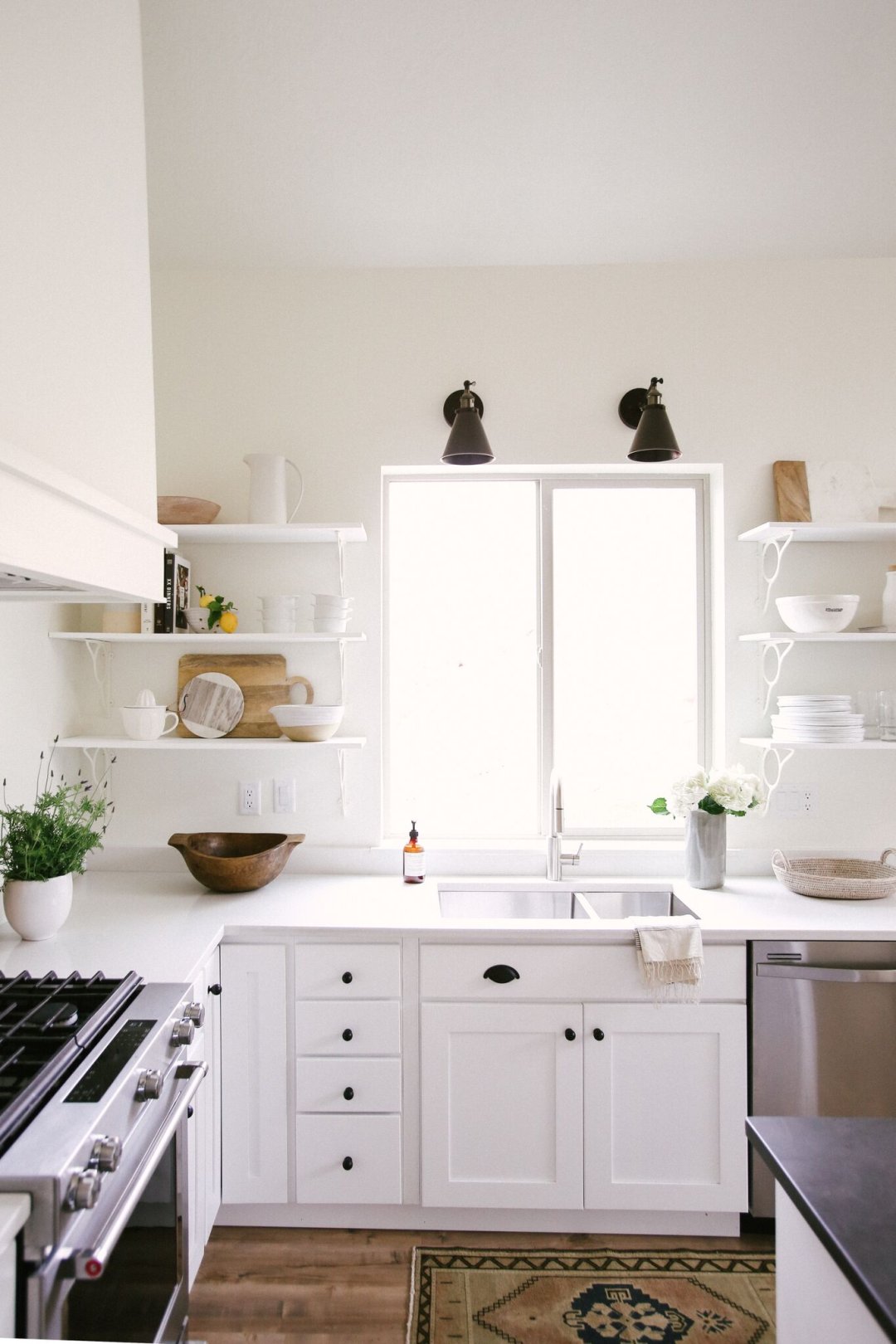 Compose clean lines and pay attention to composition. It's not about how much stuff you have — it's how you use it. Give each vignette breathing room with space and make sure your look is balanced.
With minimalism, keep only what you need regularly on the counters. Bottom line — no clutter and less is more! Think about quality over quantity and design with intent.