Artwork is important in the home. (Duh) It sets the tone for your spaces and reflects the personality of the people who live there! Once you find art that speaks to you, hanging it can be difficult. We've rounded up three foolproof tips for hanging art that never fail us in this blog post! Here's a visual to help you out.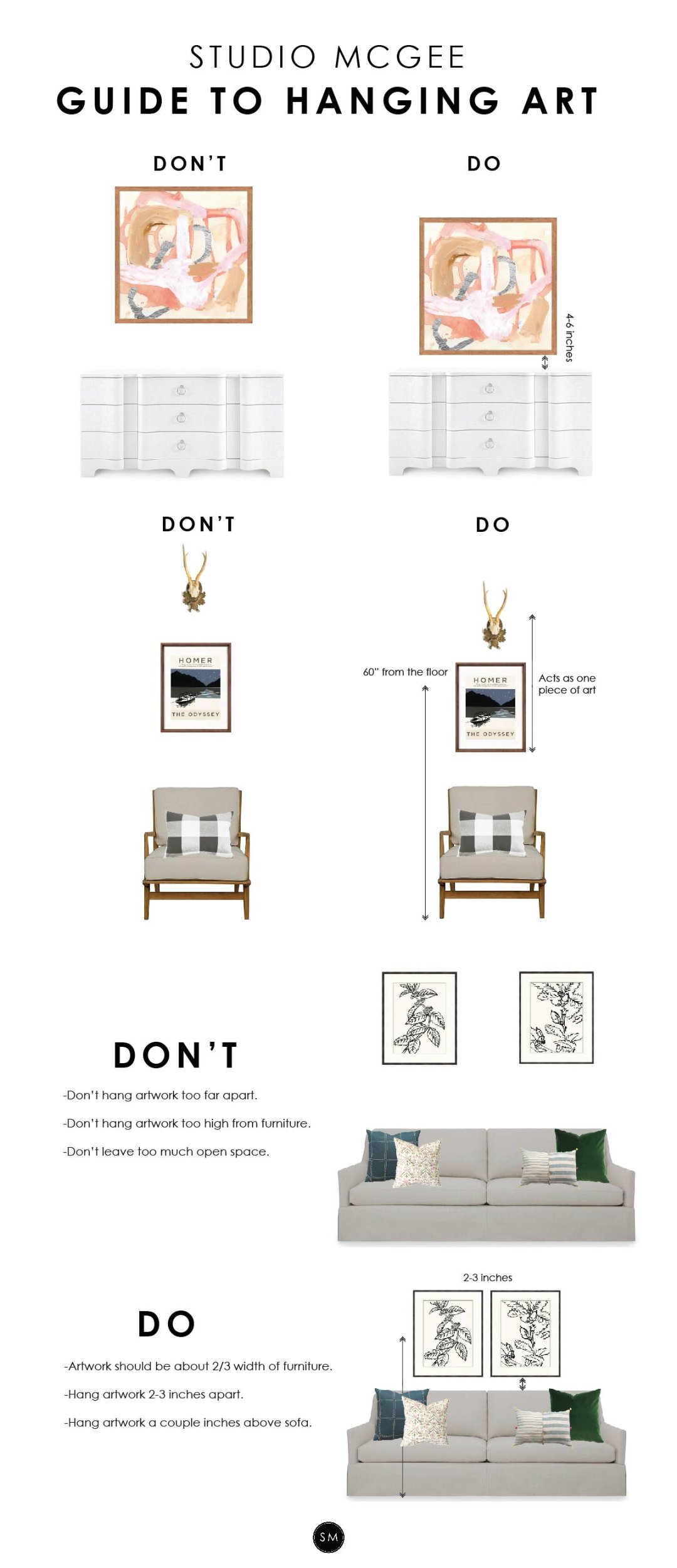 A gallery wall is a no-brainer if you've got a huge wall to fill. They instantly create depth and visual interest without being overbearing. Fill it with your favorite artwork and knick-knacks so it feels personal to you.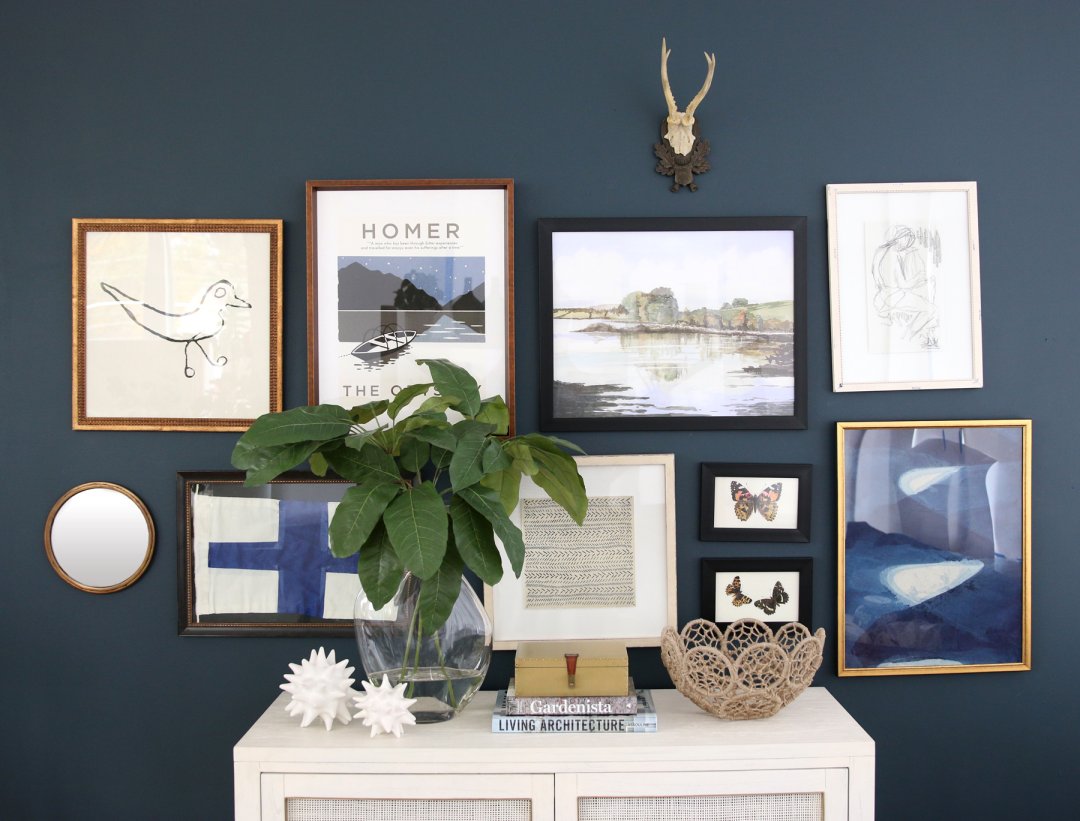 Learn how we design around a focal point in this post, because artwork makes a killer focal point in the home! The Sleepy Forest artwork is the dreamiest.