As much as I love the mountains of Utah, I was so ready to go back to San Clemente for this project! This home was actually just a few blocks away from our old house and it felt like old times with my sis-in-law from Quince Floral doing the flowers and a friend doing the photos.
When we started on this project, our clients were building their home. We started with space planning in the long great room which we decided to break up into two spaces.
Before
We began the project by designing built-ins. The home had this huge wall with large windows, so we couldn't do wall-to-wall shelving. Instead, we created window seats to take advantage of the windows and added built-in shelving. We didn't want the space to feel cluttered with so much stuff facing outwards, so we oriented the built-ins on the side to face inwards. I think it gives the space a visual break.
Our client wanted to make the home feel clean, casual, and eclectic. We picked out furniture with clean, modern silhouettes like the Arlo Chair and styled them with global textiles and patterns. The fabric and wood accents softened and warmed up the space.
With all the windows and built-ins on the walls, we wanted to fill the wall with one substantial piece of artwork to counter everything else that was going on. We love this Indigo print since it has that global, laid-back vibe that we were looking for.
Those beautiful built-ins are challenging to fill. It's a fun process, but making it just right is an art form! But it's a design task we love — it makes the space feel extremely well-curated and collected.
The great room is a large space to work with. We wanted the living room feel like it's own room, so we used a long sofa to divide the room. We placed a console behind the couch and created a seating area. Since it's right off the kitchen, it's the perfect place to congregate while food is being prepared.
The dining table is custom because other tables were too narrow to fill the space. We needed a light fixture equally grand (without being over-the-top) to stand out against the large windows, so we selected this beautiful beaded chandelier. The black bowl can be used to store fruit, but it's pretty enough to display on it's own. (Rug is no longer available)
The entry way had a little nook that needed a sitting area. We filled it with one of our favorite statement floor lights and a curved bench to fill the space in.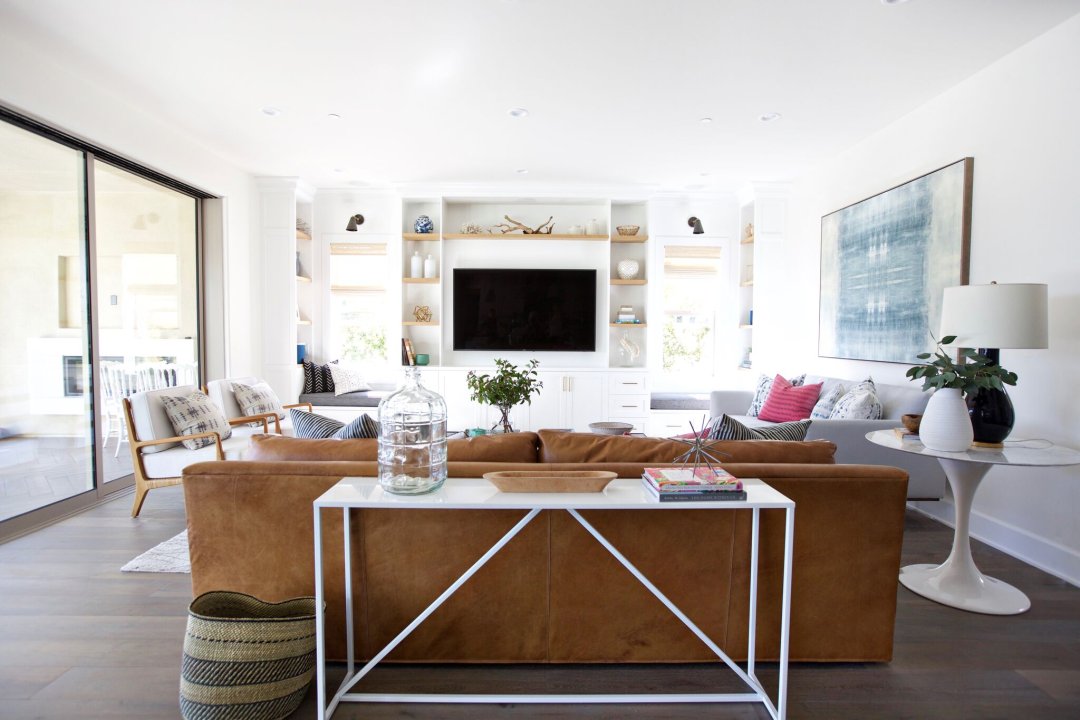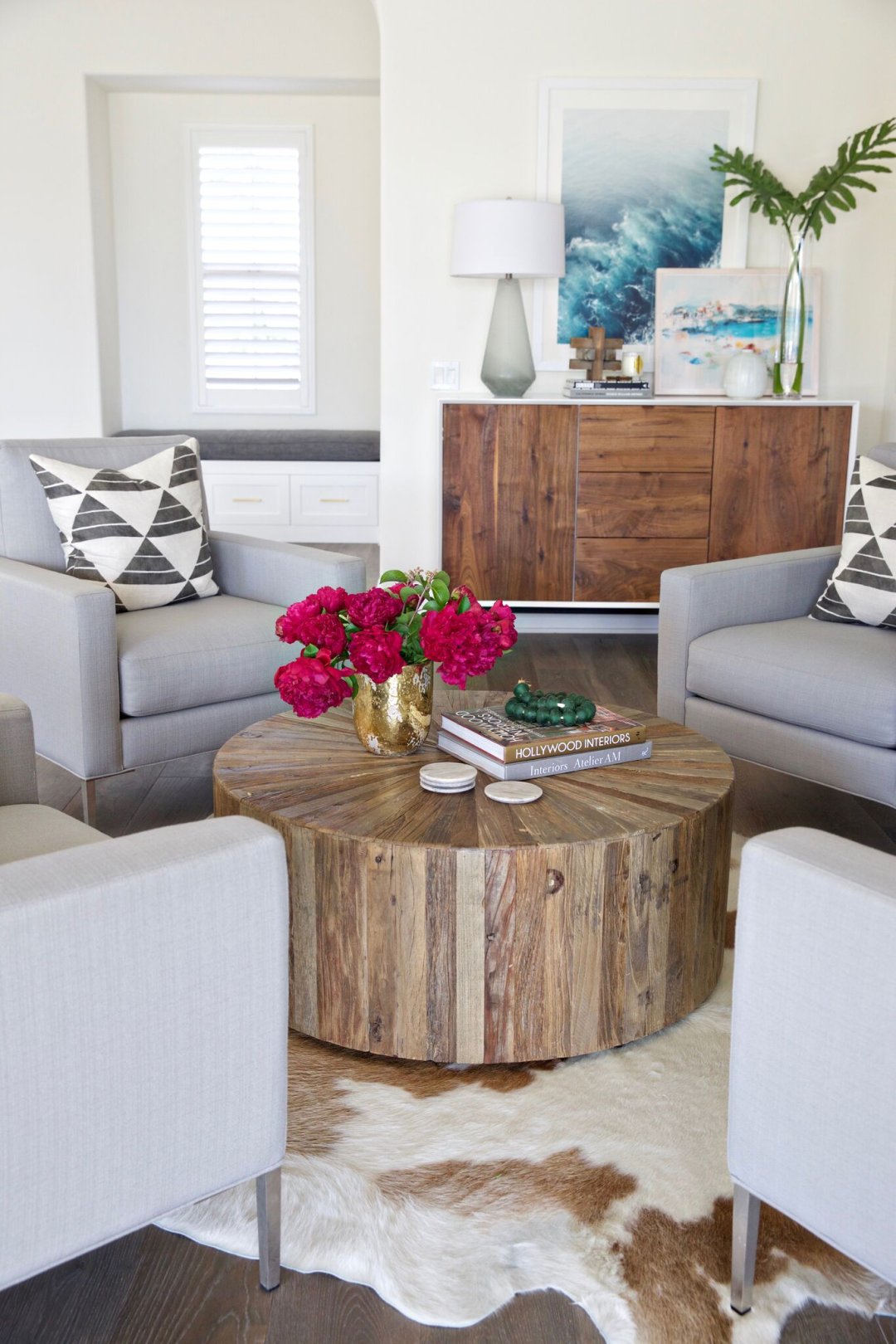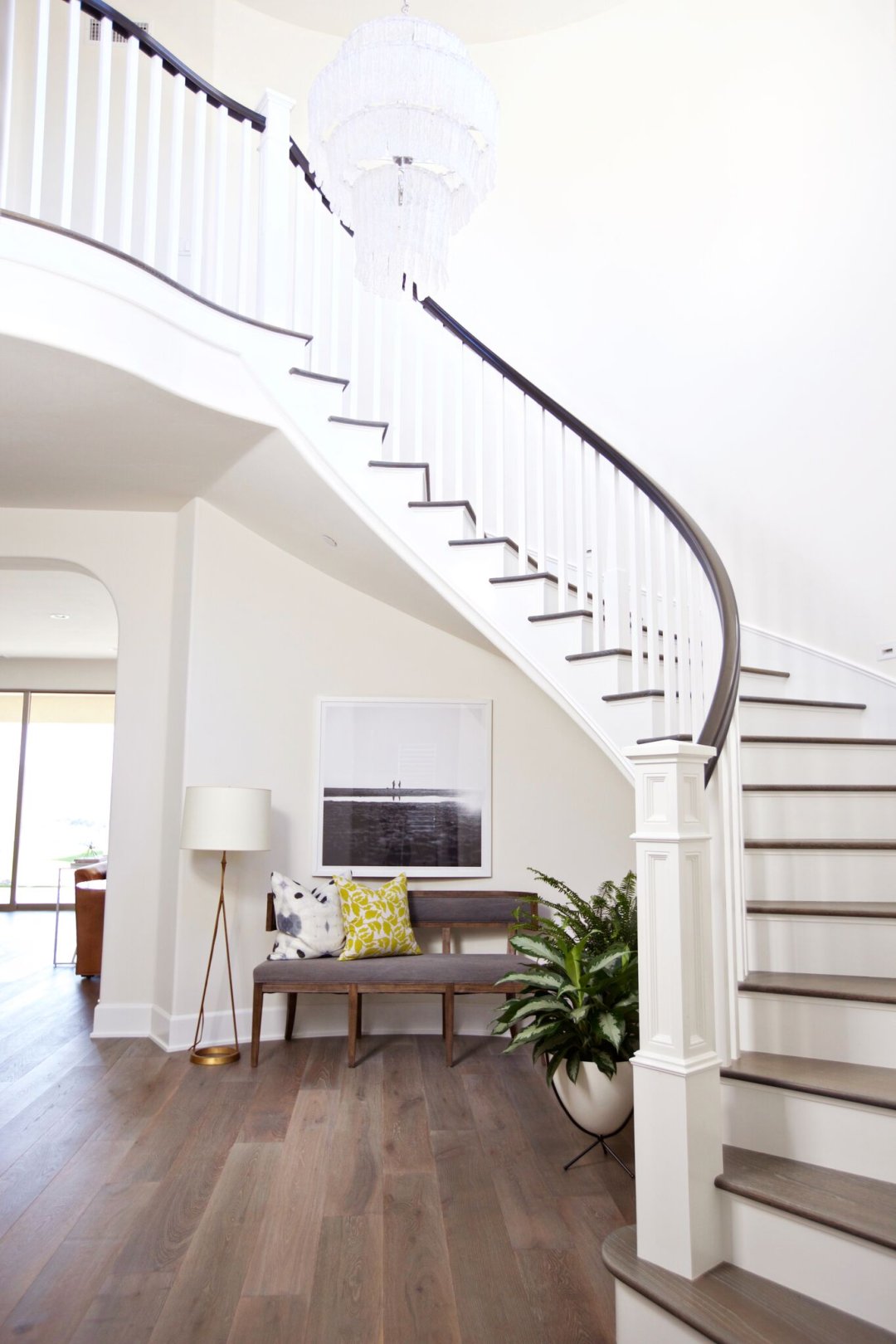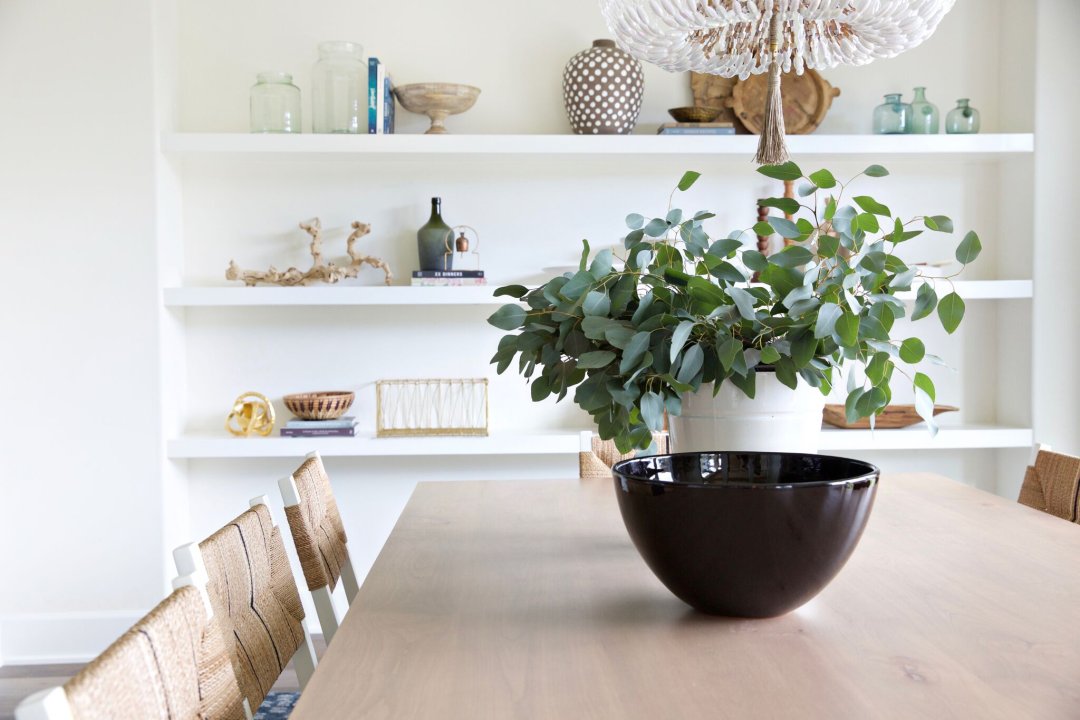 Want to know more about this space? Shea answers three questions about the project in our most recent webisode!