A mirror can make all the difference in a room. We use them to create a focal point, brighten up a space, bridge styles, and bring in architectural-like details. From adding texture with ornate designs to toning down a room with a simple shape, using mirrors to mix and bridge different styles is one way we like to elevate a design! They really set a tone for any room they're in!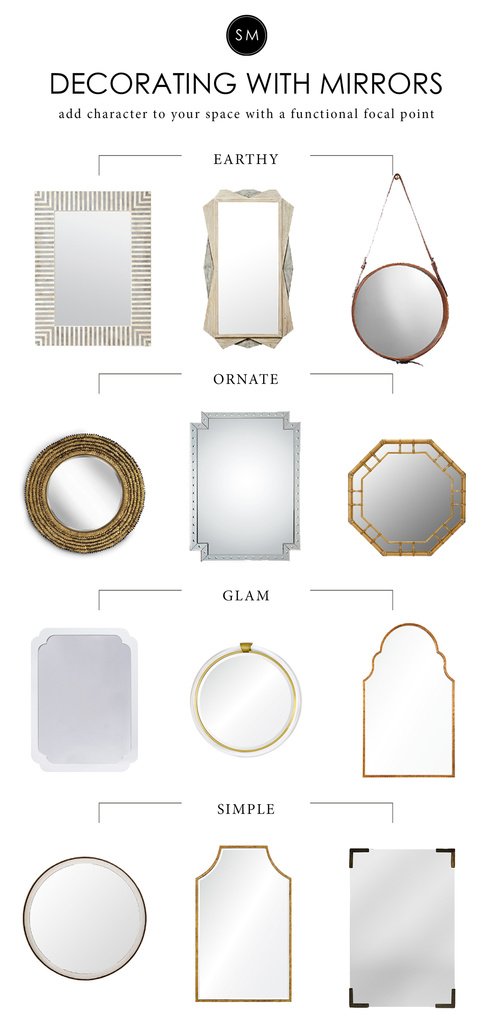 Above a Console
Instead of artwork, try opting for a mirror above the console. A circle mirror can be a good opportunity to juxtapose the rectangular angles of the console!
Design by Jill Sharp Weeks
In the bedroom
Good for more than just making sure you're bedhead is in control — a mirror is both functional and a beautiful accent in a bedroom.
From our Windsong Project
In the bathroom
Use bathroom mirrors as an opportunity to do something unexpected! We're so used to the standard shape, size, and materials that sometimes it's fun to mix it up!
From our the Windsong Project
On the Mantle
A mirror on the mantle is classic! Don't be afraid to play with scale and shapes!