Strands of beads make their way into almost every project. Not only do they have that "found" look we aim for, but they add color and texture for styling. We recently added some new colors and styles of beads to the shop! Because we keep getting asked how to style with them, we wrote up a few quick tips on how to style with them! They can take on different shapes and looks depending how you decide to cluster or lay them. It's fun to use such versatile decor like beads in a lot of different vignettes.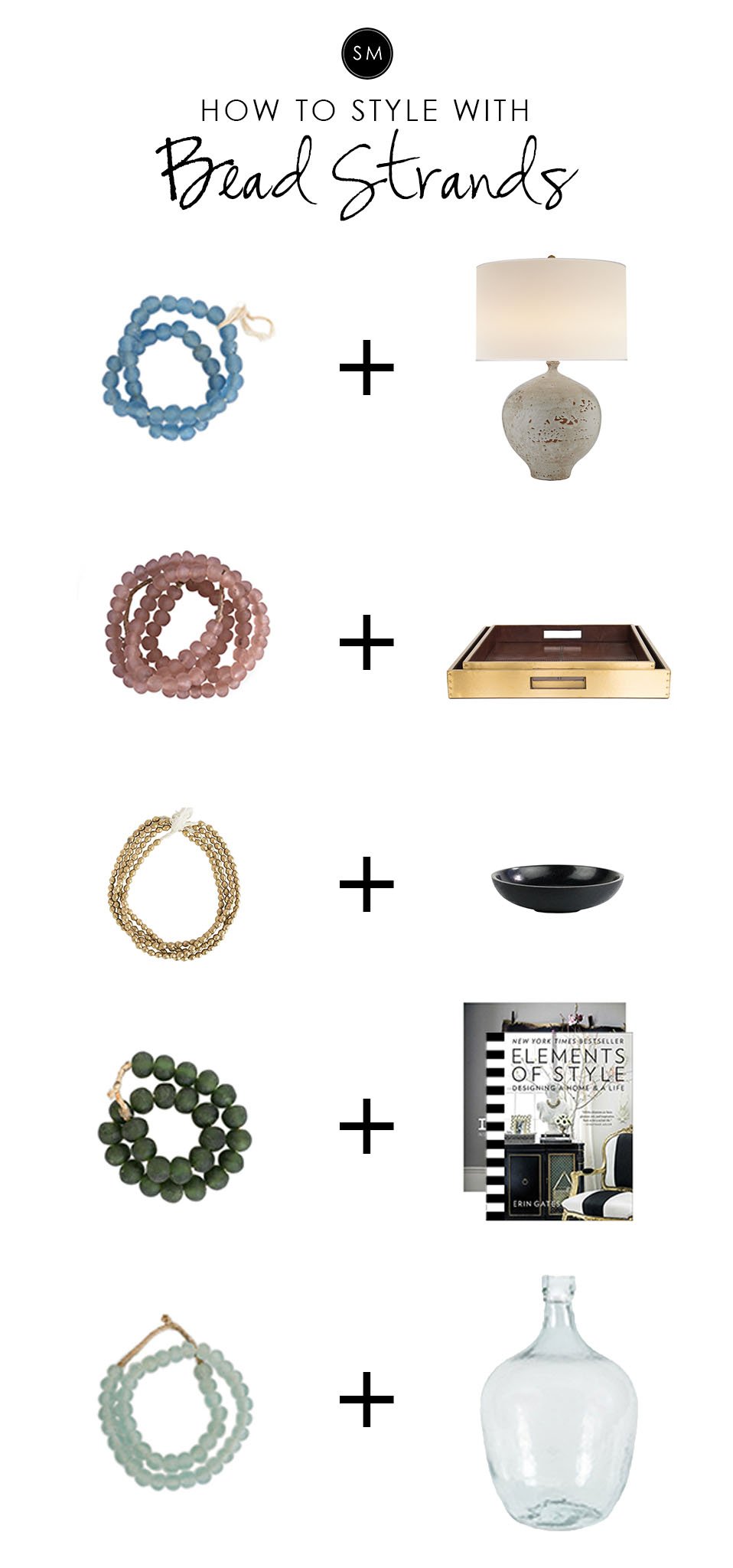 Design by Kendra Smoot
Hang
Hang on table lamps, on the neck of big recycled vases, or even off your tables and shelves! This brings a whimsical feeling to the space, and creates some fun visual interest.
Design by House Tweaking
Mix Color/Material
There are bone beads, glass beads, metal beads, and wood beads. Collecting a few strands that you love and displaying them together makes it look personal and collected. We love that!
From our Windsong Project
Out of a bowl
This black catchall is the perfect bowl to display your beads. Styling your beads out of a bowl or catch all gives the styling an extra layer. The beads can drape of the side of the bowl or cluster inside.