We're moving to the basement today which means the #windsongproject tour is almost complete (tomorrow is the last day, so don't forget to check back)! Today we're sharing the guest room, Jack & Jill bathroom, and craft room. I didn't grow up in a place that had basements, but it's crazy how much extra square footage it adds to a home! It started out like most basements - dark and dingy. We wanted to create a happy space for guests and hanging out, so we stuck with light walls and flooring everywhere.
You can SHOP the rooms at the end of the post.
Let's start with the guest room. I think I'd be pretty happy to stay here. Walls are Healing Aloe at 50% strength.
The Jack & Jill bathroom connect the bedroom and craft room. I'm so excited about how this striped tile detail turned out!!! This bathroom is a great example of how to mix metals. We've got an entire guide on how to do this here.
We had a custom shower curtain made out of this awesome Peter Dunham fabric and I love how much it adds to this tiny space:
On the other side of the bathroom is the craft room. You can see it had this weird ledge, so we leveled it out and added a wall-to-wall built-in. The tone-on-tone wallpaper adds subtle interest, but maintains the light and neutral look we were going for. The window seat drawers store wrapping paper and the table on casters is pretty perfect for crafting.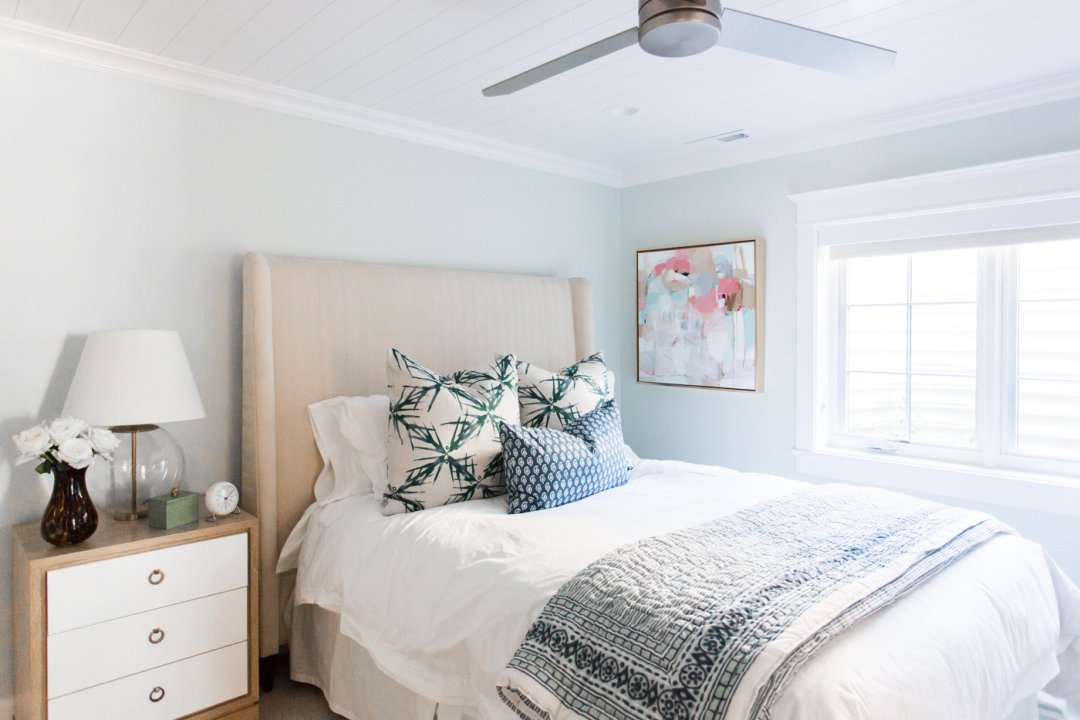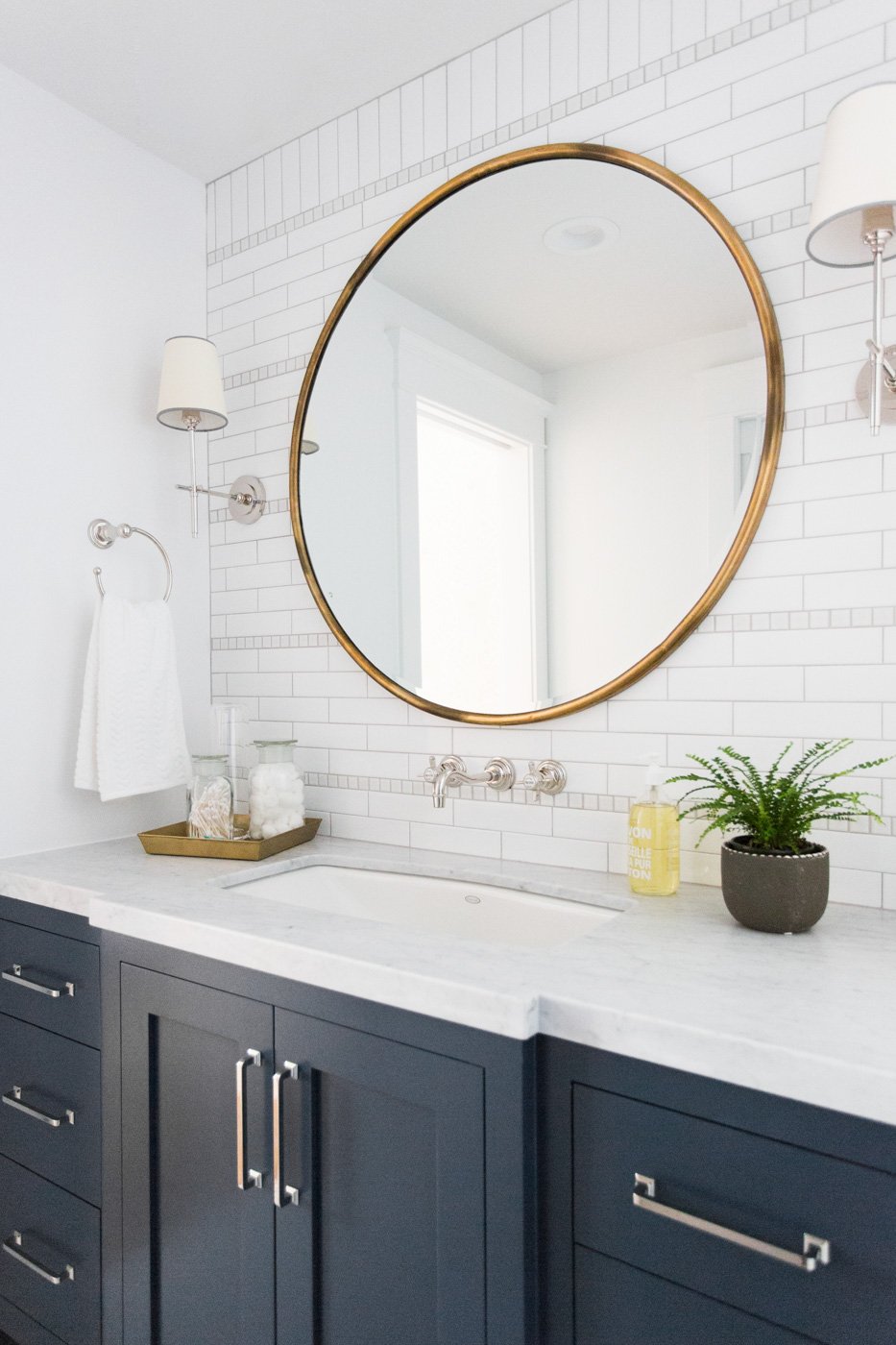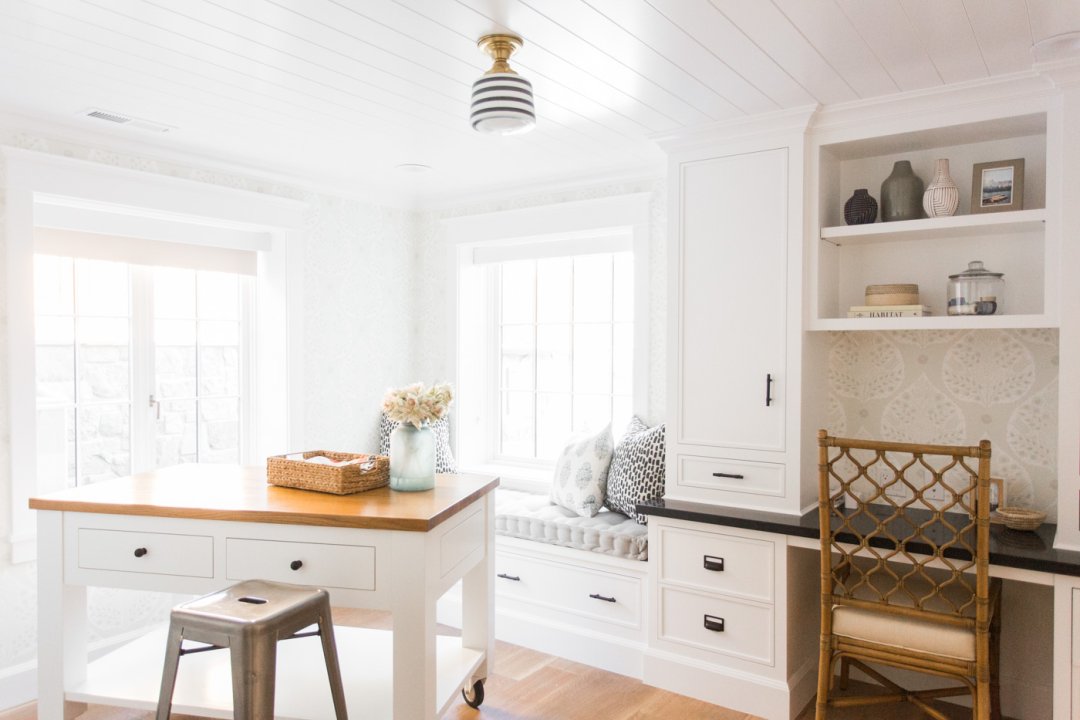 ***Photos by Kate Osborne