When you're working with a couple, sometimes it's hard to make everyone happy. There's usually a struggle to blend the tastes and styles. Thankfully, our clients made this process easy!
The bedroom is pretty without being overly feminine. The neutral tones, deep blues, and industrial curtain rods help balance out the floral accents in the space.
The color-blocked curtains add visual interest and height to the 8 foot ceilings. They also fill space between the dresser and the end of the window to help make the long wall feel a little cozier. We used this amazing large scale gray lamp to add some curve next to the straight lines of the headboard and windows.
We had several large blank walls, so we balanced the large scale artwork with a neutral gallery. We love how the black and white sketches look in all different frames. This creates a simple yet collected look.
We started with a beautiful bathroom that was in desperate need of some warmth. The wood shelving added height, texture, and an opportunity for more storage. We used a metal box for concealing small objects, glass canisters for storing cute cotton balls and folded towels to add in more texture.
Our client loves vintage rugs and so do we! We tied in the color of the rug and the concrete stool with this great little succulent plant. Funny story about the art - we had something else selected and then it got delayed, so we overnighted these to the install and they looked amazing! Even if you have molding or tile work, you can still hang artwork at eye level so it doesn't feel disconnected.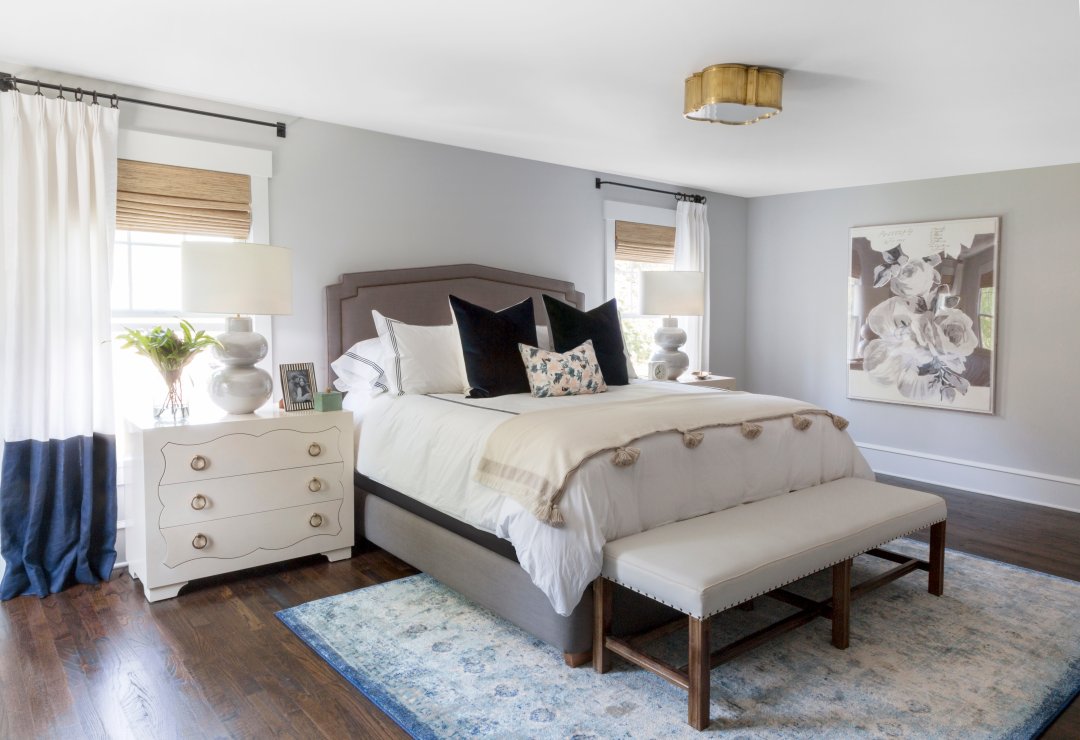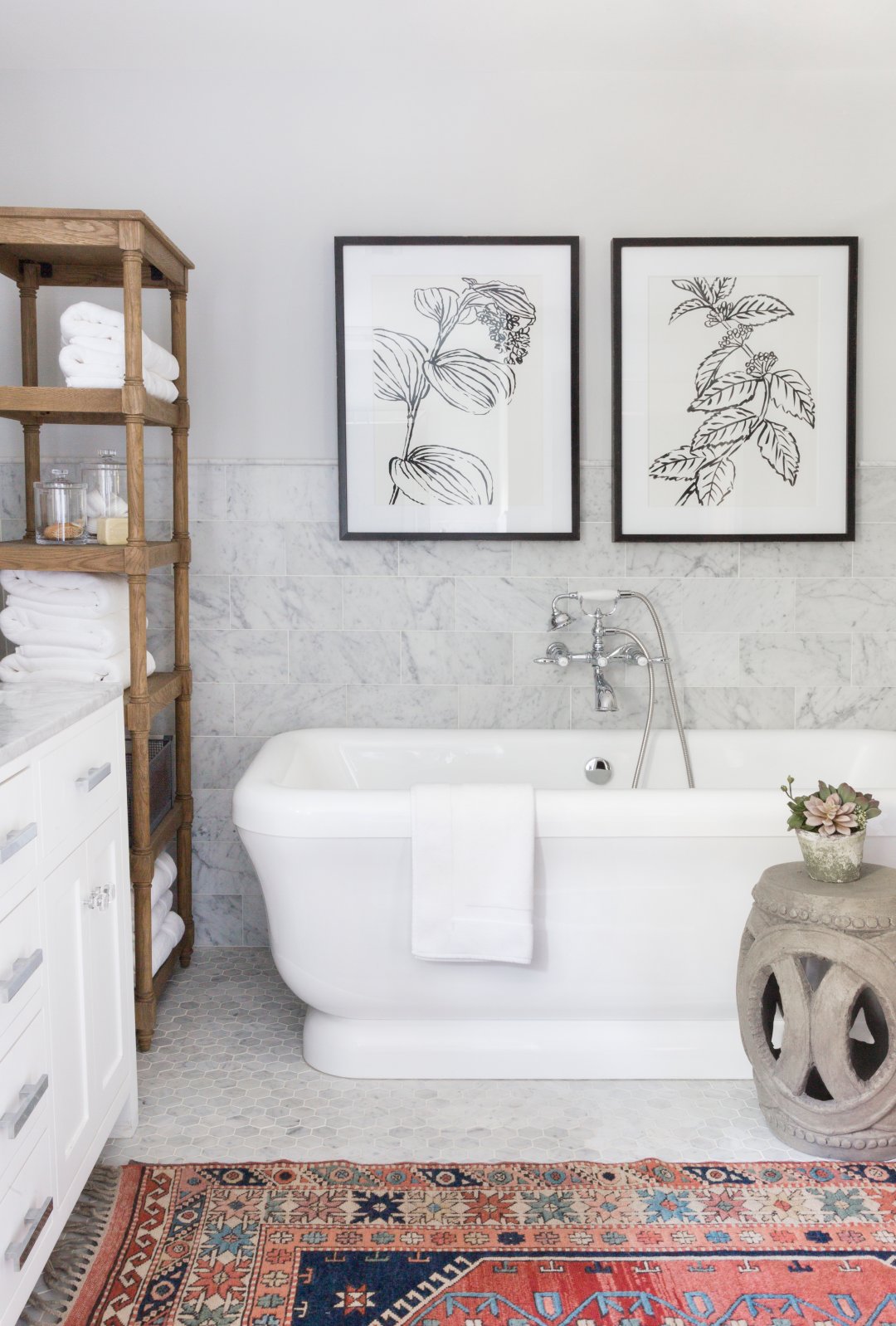 Rug is a one of a kind vintage.