In 2016, we've done a handful of white kitchens and high-contrast bathrooms. These designs are classic and timeless, but we're also excited to try something different in the upcoming new year! We've partnered with Kohler to talk about one of the biggest trends in home design right now: pale neutrals.
Soft without feeling sterile, a muted palette of pale neutrals gives every room a cozy, luxurious ambience. Pale colors are approachable, calm, and wispy. They make a great background for anything from metallic accents to bold accessories.
From can softening modern interiors to adding color to traditional homes, we like taking color cues from various sources of inspiration. The muted color palette in our Spring Fog artwork is perfect example of the pale neutral trend.
In a bathroom, muted colors lend a tranquil spa vibe to the space. We created a design board built around this concept with soft grays and a light gray blue vanity accented in the shower curtain's stripe. The soft colors are contrasted with the sleek nickel finish on the Kohler fixtures.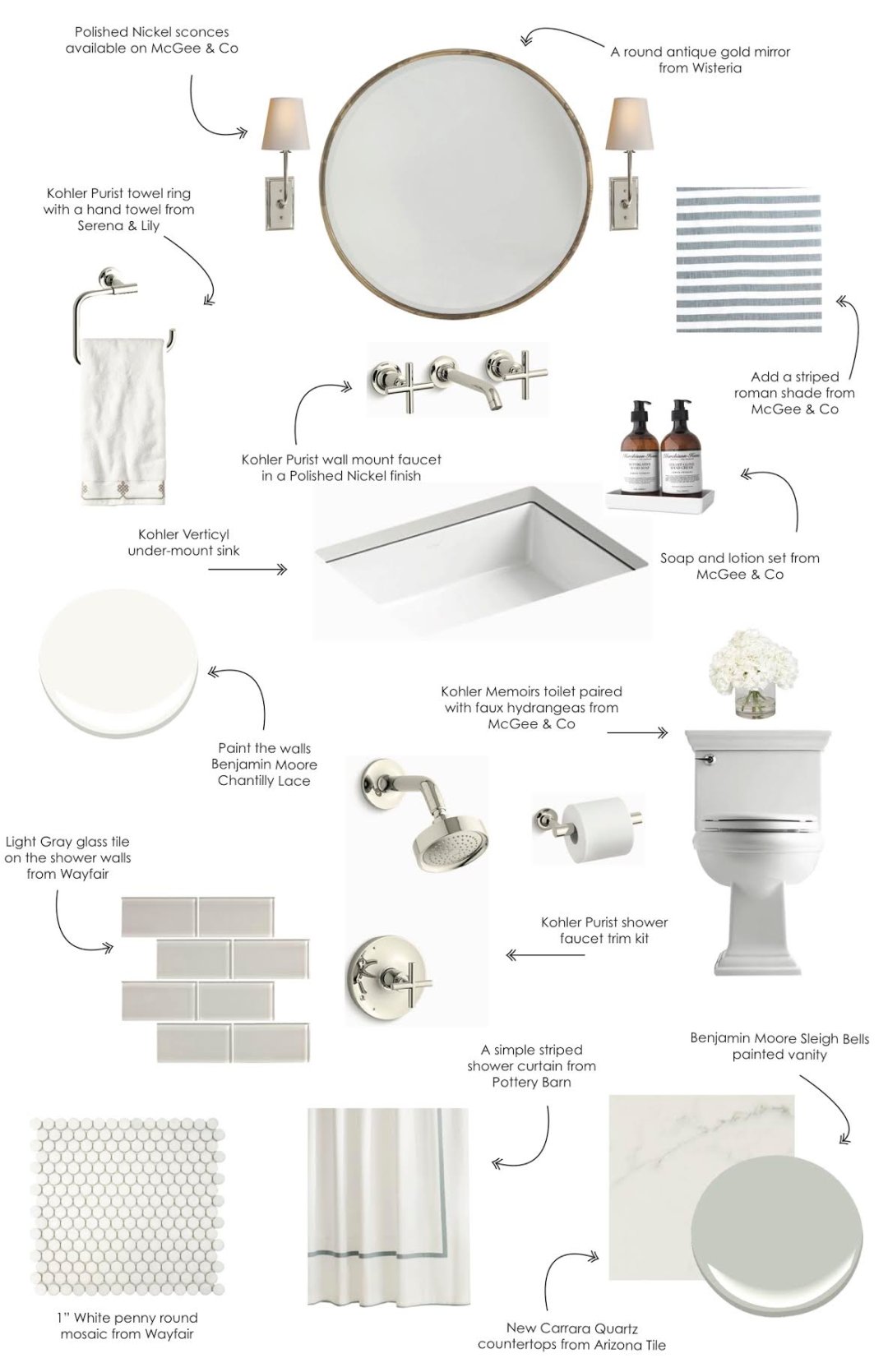 Soft colors don't have to be boring! This is the time to play with textures – contrasting soft materials with sleek and sculptural accessories with natural accents.
Sensory overload in the bedroom is never a good idea. Yes, it's good to go playful, but we always think of the space as our little sanctuary and want it be a relaxing, comfortable room.
Pale neutrals aren't limited to just grays and beiges. You can be creative with muted colors like pinks and blues.
We built a design board around a pale neutral kitchen. The Kohler sink will stand out against the soft colors in the cabinetry. It's as timeless as an all-white kitchen without feeling too sterile. Pale neutrals are warm and inviting – it's a "trend" that's not going anywhere.