Styling a coffee table is our favorite way to show off a little personality. It makes a large horizontal space feel functional and finished. With styling, there is always a method to the madness. We've walked through our thought process and created tips, so you can style your own coffee table!
Start by setting the foundation. Arrange the largest items on the table, like coffee table books and trays. This gives you an anchor and helps you corral smaller items.
Add a natural element. Plants or fresh flowers not only look pretty, but will help by creating different levels of height. This adds balance and dimension. Create your higher levels using vases and lower levels with boxes.
Add in your objects. Group 2-3 items on books and in trays - incorporate different shapes and textures. Beads, sculptural pieces, candles, coasters, small boxes.
Shift until perfect. Once you have your groupings, it's time to play! Shift them around until it's just right. We like to organize our groupings into 3-5 sections and switch it up when we're craving something new.
Watch Shea style a coffee table in action in our most recent YouTube webisode!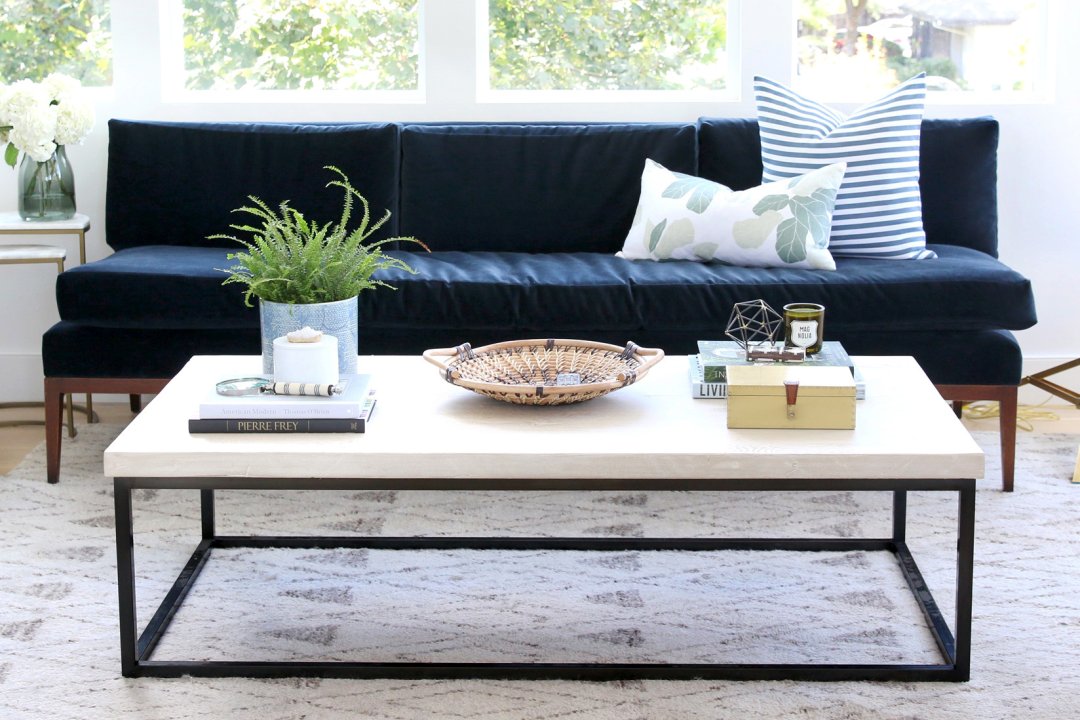 Let's be real – we're obsessed with everything on this table. That's why they are all available on McGee & Co. The brass box comes in multiple sizes, so you can get just the right size for your needs. It's beautiful, heavy, and would make a thoughtful gift. The mini geo objects add a sculptural element without adding bulk, which makes it one of the most versatile styling accessory.
Shop Look #2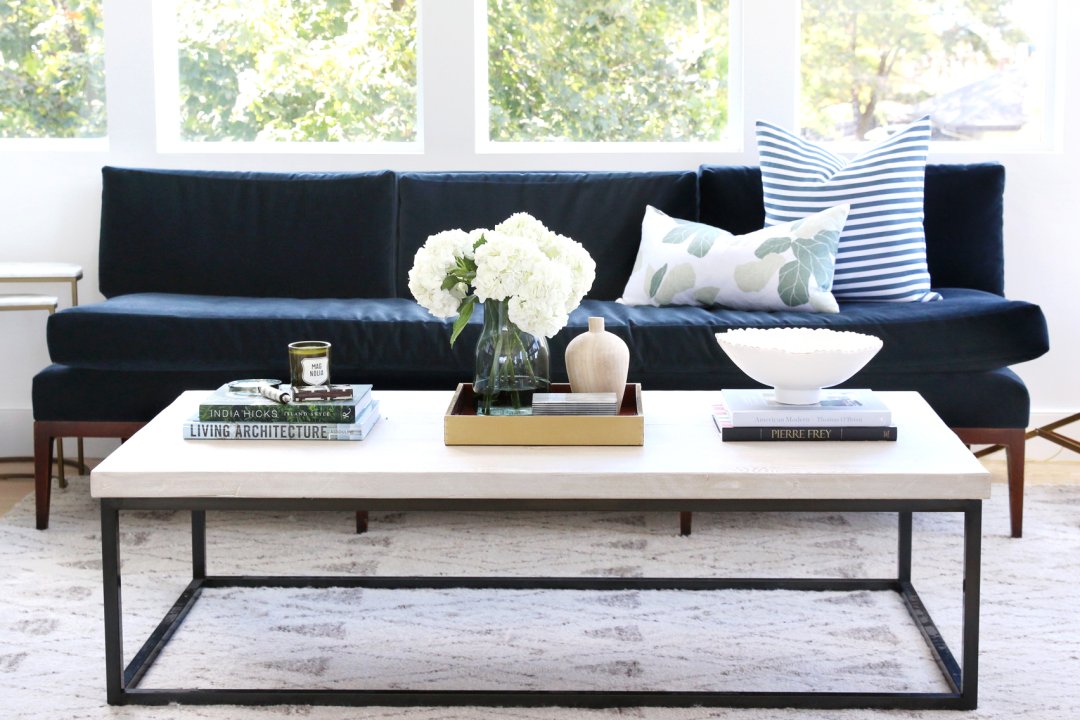 The wood vase comes in a set of three. Just because it's not for flowers, doesn't mean it's without a useful purpose! The natural element softens the brass, glass, and ceramic accessories. You can't go wrong with a magnifying glass and candle combo. We used those coffee table staples in both looks. Lastly, the boxes are the key to storing things you need, but don't want as decor – ugly matchboxes, remotes, cards, etc.